+ GAS PINS COLLATION MACHINE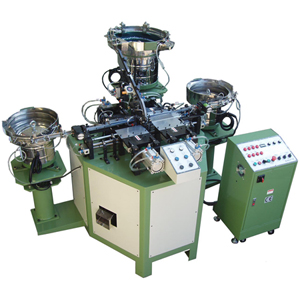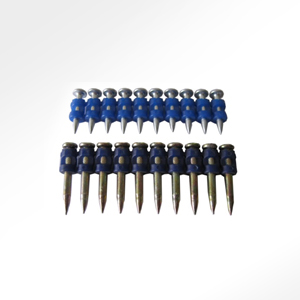 > Features
Machine is with PLC Control.
Machine is with MMI. The operator can see the mechanical function and error place.
Both sides have plastic strips feeding mechanism. Every reciprocation motion assemble 6 plastic strips (60 pieces pin)
Machine is with sensors to detect every process. It's for easier operation, eliminate malfunction and protect the machine.
> Specification
| Model | DRIVE PINS (mm) | PLASTIC STRIP LENGTH | SPEED |
| --- | --- | --- | --- |
| DLO-50 | Ø2.5-3.1x15-54 | 69mm | 400-450 pcs/min |
| DLO-62 | Ø3.0-3.6x15-62 | 68.5mm | 400-450 pcs/min |
| DLO-75 | Ø3.5-3.9x15-75 | 96mm | 250-450 pcs/min |
1. Power: Air 5~7 kgf/cm2
2. Machine Dimensions :230x180x170cm
3. Machine Weight :600~850KGS